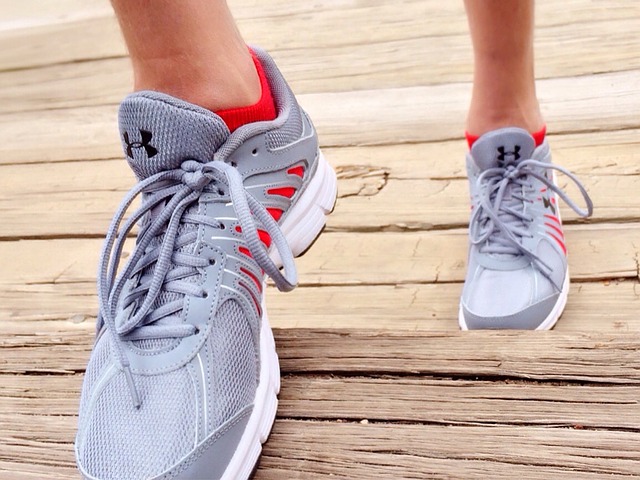 There is a lot of conjecture and squabbling by fitness enthusiasts over whether taking a pre workout supplement before doing cardio is a good thing or not. If you spend enough time in any crossfit studio or weightlifting gym you are bound to hear some heated discussions on this topic. If you've ended up on this page then I assume that you, like me, think that pre workout before cardio is a good thing and would like to know what the best pre workout for cardio actually is. Luckily for you, that is something that I have done a lot of research into because I hate cardio like nothing else and to get me doing a lot of it I need all the help I can get.
Heart Attack?
So like I said above, there are a lot of haters out there that are against using a pre workout drink before doing cardio exercise like running or cycling or swimming. The main reason cited by most of these naysayers is something along the lines of "pre workouts increase your heart rate and my heart rate is through the roof when doing cardio anyway so if I take I a pre workout and then do cardio my heart will quite possibly explode." Now this is pretty sound logic and I completely agree with it in theory but the argument hinges on the assumption that all pre workouts will get your heart rate higher than cheech and chong and that is simply not correct.
To Stim or Not to Stim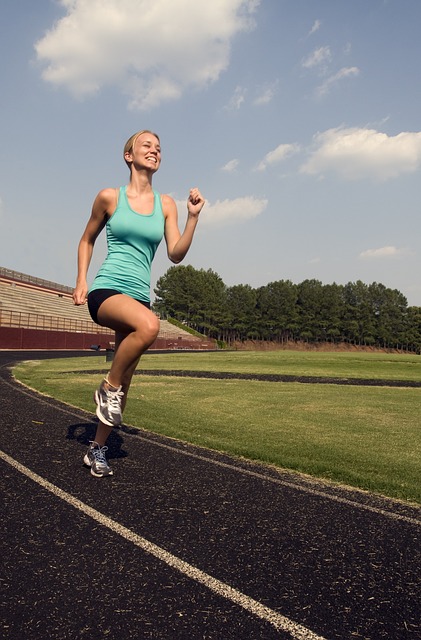 Walk into a supplement shop these days and you will no doubt be confronted by a vast array of brightly colored packages containing all manner of pre, intra and post workout enhancing products. Scattered throughout these shelves or organized in their own special section will be an assortment of stimulant free products. These do not contain any central nervous system stimulants and as such should have absolutely no effect on your heart rate whatsoever. If you take one of these before exercising and your heart explodes I'd say you're probably doing something wrong with your exercise program.
That's not to say that pre workouts with stimulants should be avoided before cardio though. Well not in my books anyway. I really do not enjoy cardio for the sake of cardio such as running or swimming or elliptical or rowing or any of those other stupid machines at the gym. I'd even go so far as to say I hate it. Strangely enough though, I can run all day if I'm chasing a ball or playing any kind of sport and don't think anything of paddling for hours if the surf is good. Anyway, when I can't go surfing or play sport and need to keep my fitness up then cardio for the sake of cardio is the only option. Some days I can force myself to do it but other days I am not motivated enough and this is where a good pre workout containing stimulants becomes invaluable to me. The stimulant factor gives me the energy and motivation I need to get it done.

The Benefits of Taking Pre Workout Before Cardio
As I see it, the 2 main benefits of using a pre workout before doing cardio are:
Energy and Motivation Boost, and
Improved Performance of The Body.
Energy and Motivation Boost
For me this is probably the main thing. It is a fact that pre workout drinks don't make running any less painful. However on the days where I just couldn't be bothered they give me the extra motivation and energy I need to actually get outside or to the gym and justify the cost of my running shoes.
Improved Performance of The Body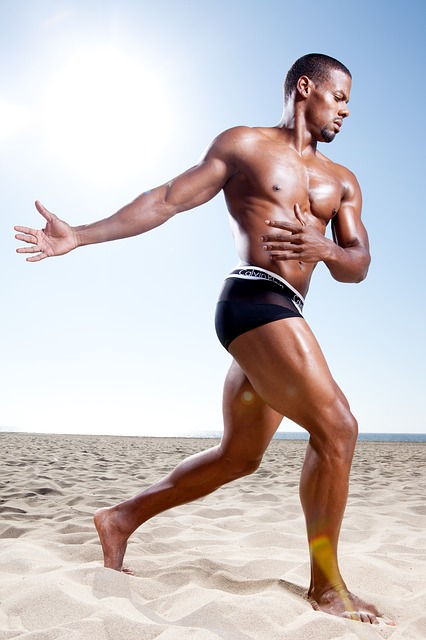 I have no doubt that there are a great many people out there for whom this would be the main reason they'd use this kind of supplement. If you are one of these people then you may well like to consider a stimulant free formula that still has all the other performance enhancing properties. Not only will it help your muscles work harder and for longer but it will also help them recover quicker. No pain no gain is still true (especially when it comes to cardio!) but I say why endure any more than you need and why have it last any longer than necessary.
Bearing this in mind I have compiled this list of what I think are the best pre workout supplements to take before doing any sort of cardio.
---
For more details on pre workouts including what they do and how they do it, here is some good information on pre workout supplementation for beginners.
My Top 3 Pre Workout Supplements for Cardio
As I said, this content is my opinion and even though I know a lot about supplementation I am not a doctor I am not qualified to give medical advice so please consult your doctor to discuss your own specific health requirements.
Magnum Nutraceuticals Opus Pre Workout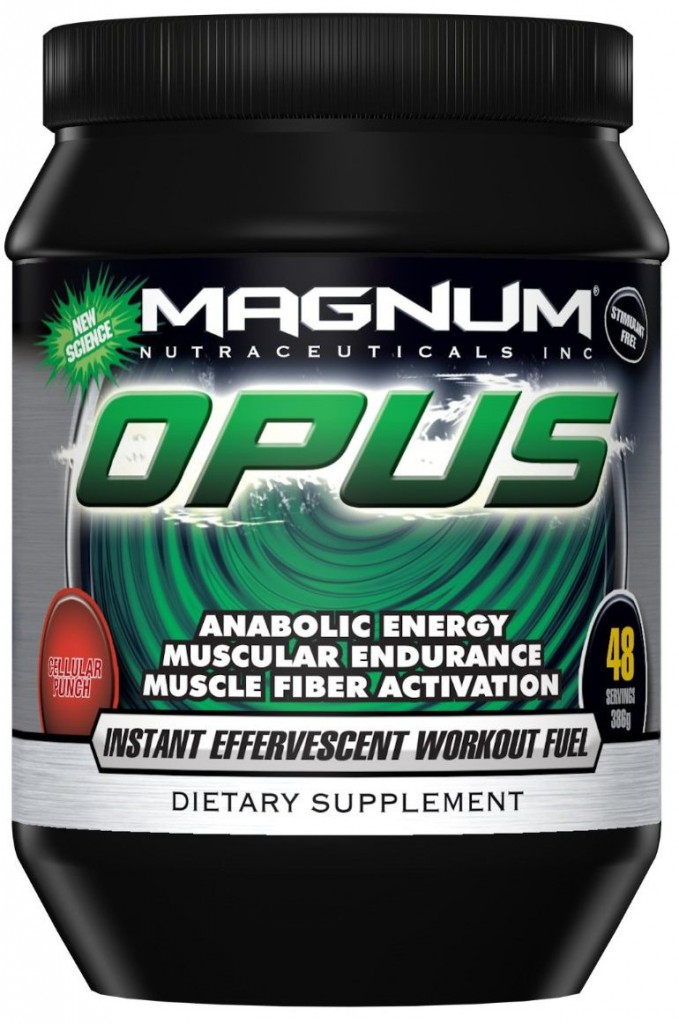 This powerful pre workout is packed full of science backed ingredients which will ensure that your body can hit peak performance levels during any kind of workout. It has no caffeine and is widely regarded as the best caffeine pre workout supplement on the market. It is suitable for those who don't want any caffeine or other stimulants but still want extra energy and enhanced muscular performance during their workout. The main benefits are:
Caffeine free
Maximizes muscle performance and blood flow
Boosts energy by increasing ATP levels
My full review with detailed information on the ingredients can be seen here:  Magnum Opus Pre Workout Review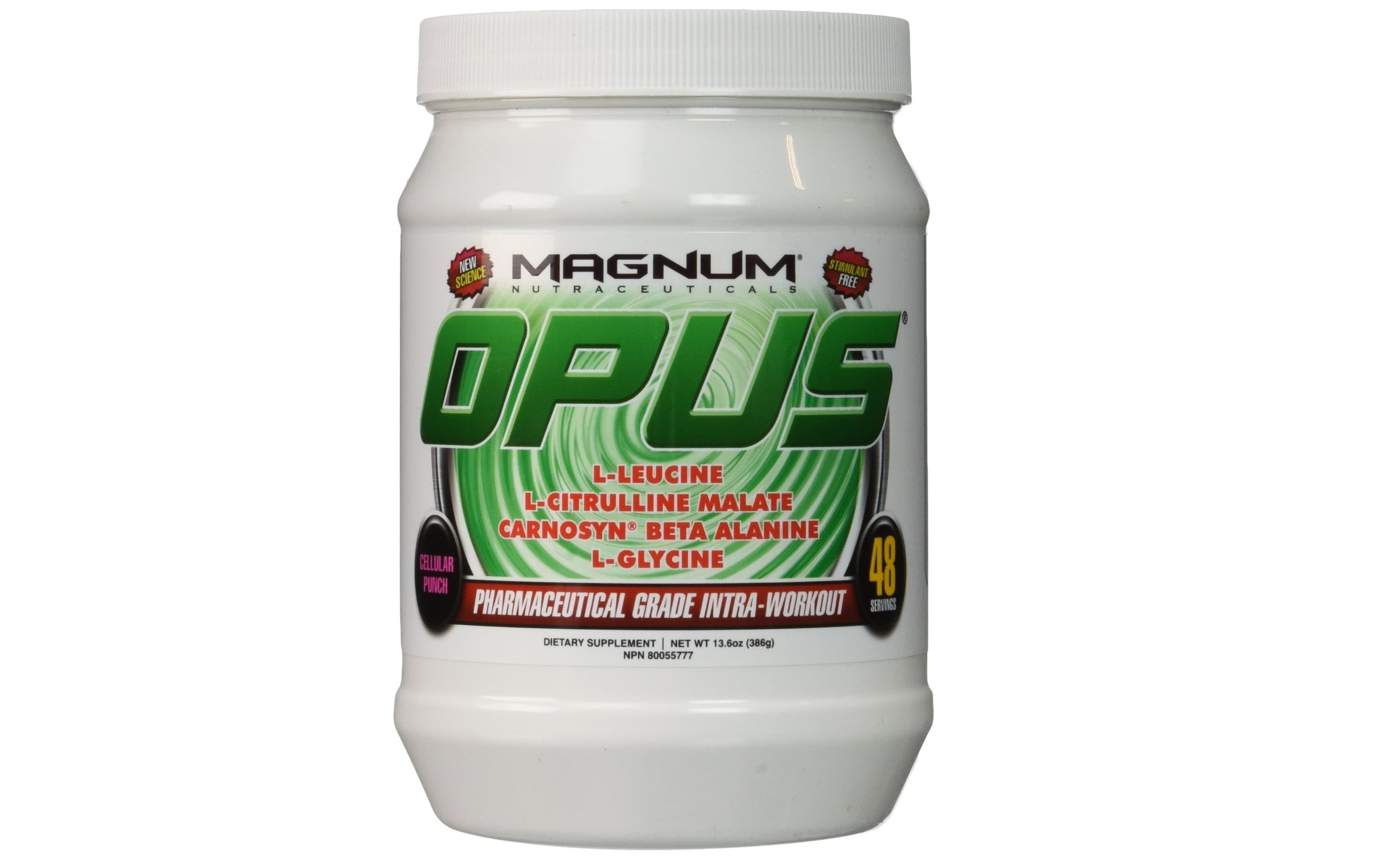 Magnum Opus Pre Workout
If you work out in the evening or are sensitive to nervous system stimulants then do yourself a favor and check out Opus!
---
---
Cellucor C4 Exteme Pre Workout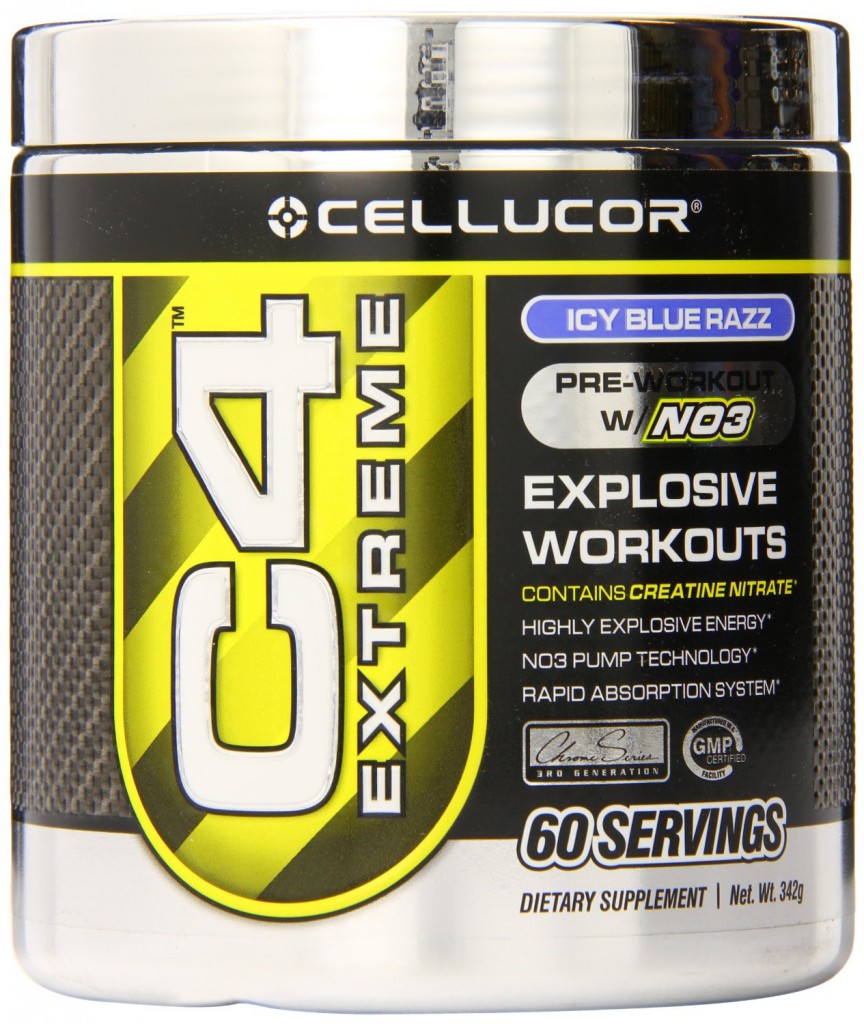 Cellucor C4 Extreme is one of the most popular pre workout drinks around, with both men and women. It is well known for being a high performing supplement in all the important areas of energy, focus, pump and endurance. On top of this many people say it is the best tasting product they've used. It contains stimulants though so if you are using it before high intensity cardio then you may want to only take a half serve. It seems fairly common for him to take a full serve before hitting the gym and her to take a half serve. Aww, how sweet. Check out my full review here: Cellucor C4 Extreme Review
Cellucor C4 Extreme Pre Workout Supplement
One of the best selling pre workout supplements of all time! Try it for yourself and see why!
---
---
Top Secret Nutrition Cardio Igniter Pre Workout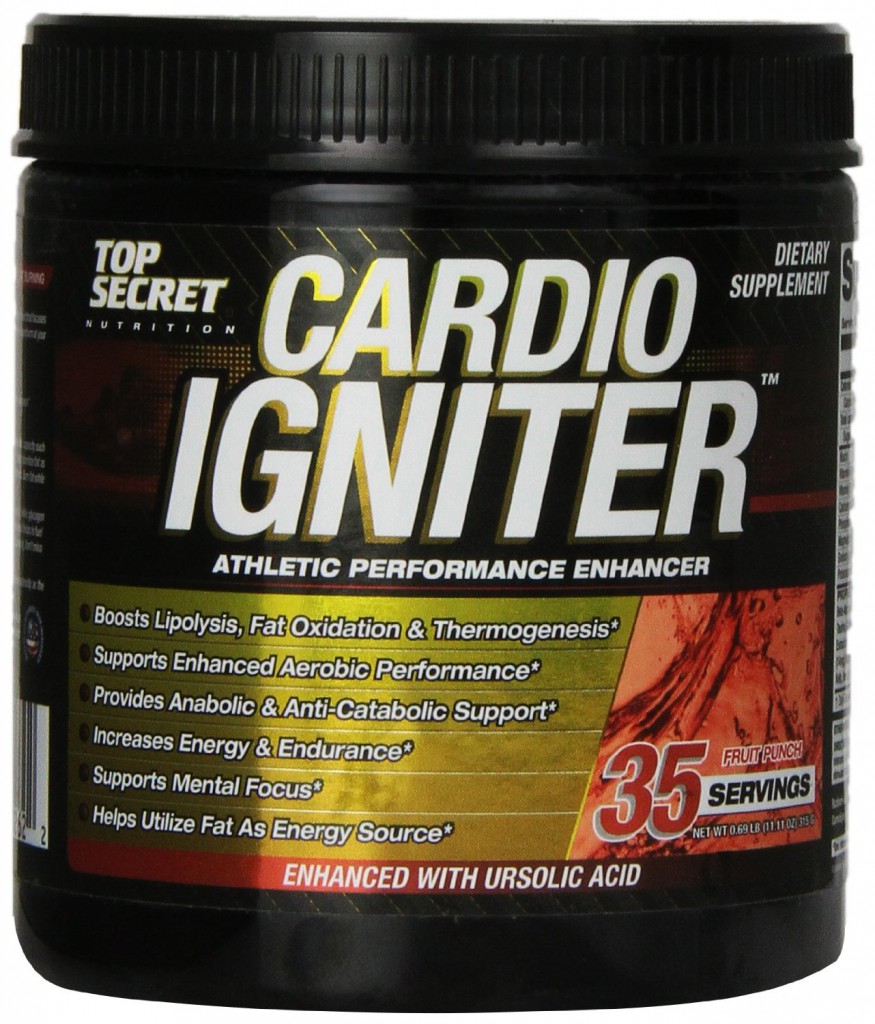 This has unofficially been crowned (by me) the best cardio pre workout for women. Don't believe me? See the evidence along with a full review and comparison here: The Best Pre Workouts for Women of 2015 – Cardio Igniter
If you're looking for a pre workout with a good stimulant blend that goes easy on your heart rate and has a heap of natural ingredients to boost the performance of your body then Cardio Igniter by Top Secret Nutrition is the answer to your prayers. Probably the most amazing thing to me is that this product has a significant fat burning component but doesn't seem to have the effect of giving you a highly elevated heart rate. This is a pre workout that is specifically formulated to enhance performance during cardio exercise. Not only that but it is also designed to maximize results one can achieve from cardio workouts by helping to increase VO2 max and burn higher levels of fat.
Top Secret Nutrition Cardio Igniter
Use it for cardio or lifting or both. Try it yourself and see why so many people are raving about it!
---
---
---
---
Why You Should Do Cardio (Anaerobic) When Building Muscle
---
If you found this article interesting, you may also like this post: The Best Pre Workout SupplementsFor Women of 2015 – Top 5 Supplements for Females
---
---
Follow&nbsp&nbsp



&nbsp&nbsp&nbsp&nbsp&nbsp&nbspShare&nbsp&nbsp





---