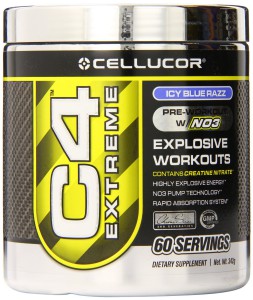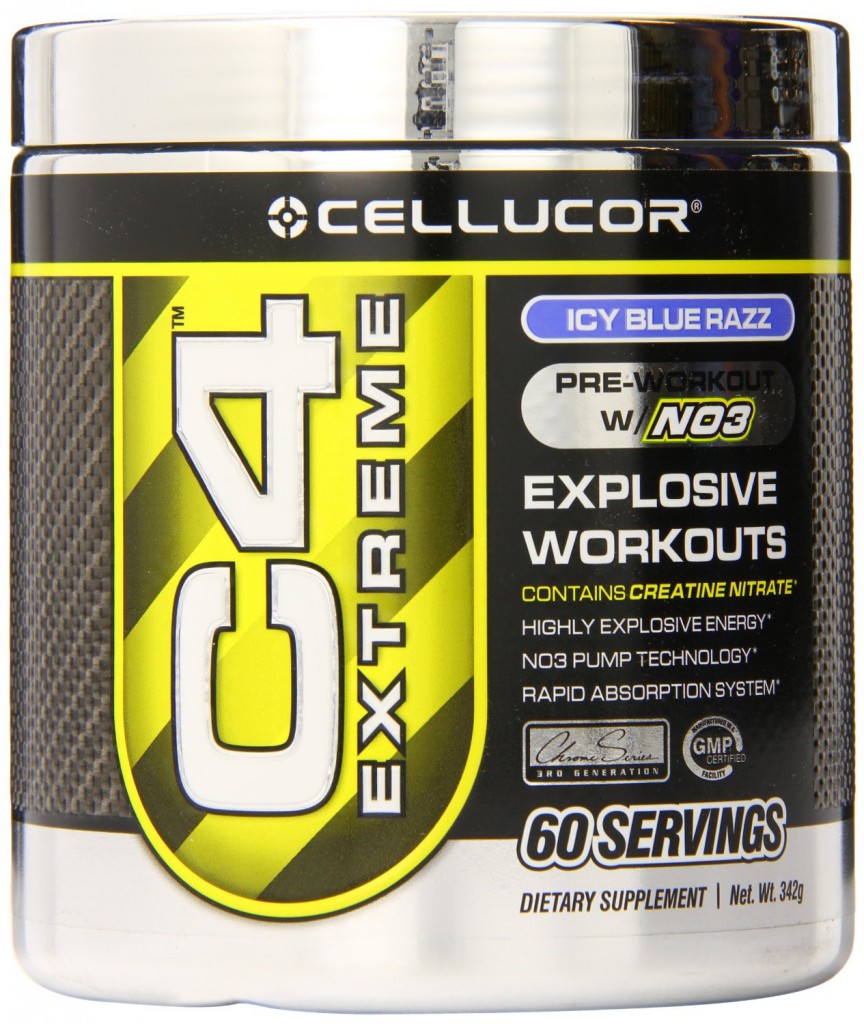 I first tried C4 when in Newfoundland, Canada. If you are not familiar with it I can tell you that it's a beautiful place, but cold and windy. All the time. And then some! 😉 Anyway, it's hard enough to get out of bed let alone leave the wonderful warmth of the heated house and make the mission to the gym. If it wasn't for Cellucor's C4 Extreme pre workout supplement I'm not sure I would have even been able to tell you what the inside of the gym looked like. But rather than cowering under the covers in the morning I mixed up a serve of C4 and 20 minutes later I was amped up and heading off to the gym with a view to tear the place apart. As I was visiting Newfoundland around Christmas time it was absolutely necessary to spend as much time in the gym as I possibly could to try and compensate for all the Christmas socializing and increased treat consumption that is associated with the weeks leading up to Christmas and this supplement certainly helped me with that. So, without further ado please read on for my Cellucor C4 Extreme pre workout supplement review.
Also, please let me know what you think of my review in the comments. If you think I got anything wrong or missed anything, please let me know that too. Thanks!
---
Cellucor C4 Extreme Pre Workout Supplement Review – Ingredients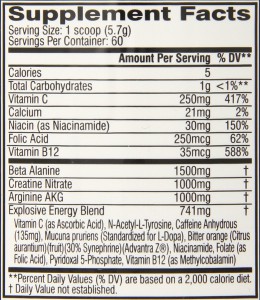 We can see from the ingredients that the formula is built on a solid foundation of Beta-alanine, Creatine Nitrate and Arginine to support and enhance the performance of your muscles. If you're reading this you are probably aware of the reason for taking these compounds and the effects they have. For the uninitiated though, lets give it a quick run down.
Beta-alanine
Providing your body with extra Beta-Alanine leads to an increase in intra-muscular Carnosine. This is extremely helpful for any activity which your muscles are involved in because the amount of Carnosine present in the muscle fibres dictates how much work they can do before becoming fatigued. This is because the soreness and fatigue effects felt during intensive muscular exercise are due to acid build up in the muscles and Carnosine combats and delays this by regulating the muscle pH levels. This is also the stuff that is responsible for the tingly feeling that any pre workout worth its salt will give you. This is normal and is no cause for concern, it will only last for 10 minutes or so.
Creatine Nitrate…
is Creatine Monohydrate bound to a Nitrate salt. Compared to the Creatine Monohydrate found in most pre workout supplements the Creatine Nitrate is more effective and maximizes the ATP available for muscle contractions. For a more detailed description of the effects of Creatine please refer to this post: Best Pre Workout Supplement Without Creatine. However in short, Creatine supplementation increases muscular power and endurance and Creatine Nitrate is more effective at this than Creatine Monohydrate.
This or other similar ingredients are present in all pre workouts to aid in blood flow. Better blood flow equals more fuel transported to and more waste transported away from your muscles resulting in a more intense and more effective workout. The mechanism by which pretty much all of them workj is to increase Nitric Oxide production which causes vasodilation. This also leads to more vascularity, or a bigger pump.
So C4 sets the scene for your workout with the ingredients above to get the most from your muscles, performance wise. On top of this, the proprietary 'Explosive Energy Blend' stimulates your central nervous system and gives you the motivation to push your muscles to the extended limits the aforementioned ingredients have set them up for.
Mood and focus
N-Acetyl-L-Tyrosine is a precursor to Dopamine which is often referred to as the 'feel good' or 'motivation' neurotransmitter. This basically puts you in a better mood and motivates you to work harder and maximize those gains. The Mucuna pruriens helps with the same thing. The Bitter orange is a central nervous system (CNS) stimulant which works much like caffeine. Both this and caffeine lift your metabolic rate and also increase the amount of fat metabolized available in the blood to be used by your body for fuel. As an added bonus for those who may be on a restricted calorie diet the above ingredients also help with suppressing the appetite.
Niacinamide, Folate, Pyridoxal-5-Phosphate and Vitamin B12 are all B group vitamins and make up a nicely balanced vitamin B Complex. These vitamins are very helpful to the metabolic processes that occur in the body like the synthesis of carbohydrates, fats and proteins into secondary compounds which ultimately end up as fuel.
Is it Vegan friendly?
I think the answer is yes. It does not explicitly state it anywhere on the packaging but many Vegan bodybuilders seem to use C4 as a pre workout so I think it is safe to assume that it is. I have seen it suggested on the net that the Beta Alanine in C4 could possibly come from chicken feathers but I think this is a frivolous claim possibly made by one of their competitors. I'm not Vegan but if I was I would have no problem taking C4 and I know of several Vegan lifters that use it.
---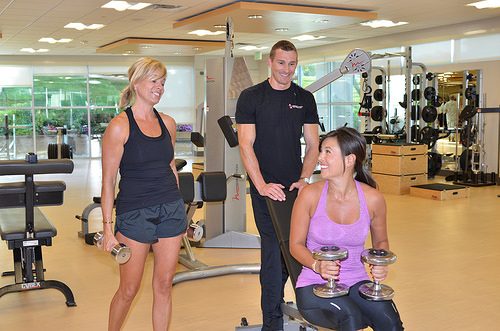 ---
C4 Extreme Pre Workout Supplement Review – Summary
Pros: Best tasting pre workout available in my opinion
Cons: I get jittery and anxious if I take too much.
Energy: Unreal energy and motivation – one scoop is perfect for me.
Pump: Great pump
Duration: 1-2 hours.
Price: Great value for money, especially if you only take half a scoop!
Cellucor C4 Extreme Pre Workout Supplement
One of the best selling pre workout supplements of all time! Try it for yourself and see why!
---
Final word
I like the energy that this pre workout gives me. It is a good "all-rounder" as I can take it before training at the gym and also before running on the road. I think it is one of the better value for money supplements available, you get 60 serves per pack and I don't need to increase the dose to get the same effects.
Don't believe me? Then check out the other reviews on Amazon.com!
---
Want Pre Workout Supplement Reviews of Other Pre Workout Products?
Please check out my pre workout supplement reviews page.
---
Everybody loves a good gym fail!
---
photo credit: GreenwoodAthleticClub@TiffanyLevine (14) via photopin (license)
---
Follow&nbsp&nbsp



&nbsp&nbsp&nbsp&nbsp&nbsp&nbspShare&nbsp&nbsp





---