There are many things in our lives that change as we get older, and one of the most significant of these is our body. When we are children we have seemingly endless energy, easily bounce back from falls and DOMS (Delayed Onset Muscle Soreness) is a completely foreign concept. In our adolescent years we are virile, strong and full of energy. Everything is easy – we go to the gym, lift weights, eat protein and as a result we put on muscle mass. However as we get a little older this all starts to change. We have less energy, are weaker, struggle to maintain our muscle mass let alone increase it and suffer from crippling DOMS whenever we push it above a certain threshold. Unfortunately we cannot stop the aging process from but there are things we can do to prevent it from happening too fast and to reduce the impacts it has on our bodies. When it comes to men and muscle growth, a good pre workout supplement can really help. It's hard to say what the best pre workout for men over 30, over 40, over 50 etc is but there are a lot of things we know that can help us to choose.
A very wise women (my mother in law) once said, "we start dying from the day we are born." This is a very sobering thought, but statements like this can also be very motivating. The older we get the less time we have so making the most of it becomes more of a priority as the number of candles on our birthday cake increases. One of the best ways to make the most of the time we spend working out is to leverage the benefits of a good pre workout supplement. For men over 40 and 50 this becomes  particularly useful as we naturally have less of the time and energy that we used to be able to put towards sculpting our bodies into David-esque statues.
What Happens As We Age
For older men, there are many side effects of aging that can stand in the way of our fitness goals, they key ones being:
Reduced Energy and Motivation
Reduced Time
Reduced Physical Endurance and Stamina
Reduced Energy and Motivation
As we get older we feel like we have less energy and often things that were once simple become harder. There is a scientific reason for this! As one study says 'the impairment of energy metabolism and redox homeostasis is a hallmark of brain aging'. In our twenties we could maybe go for 4 hours, but in our fifties that can often be closer to 1 hour. A good pre workout supplement can help us by enhancing our metabolic processes, and providing an energy and motivation boost to make us feel like we are younger.
Reduced Time
The demands of life are another thing that impacts us more as we get older. Ahh, to be young and carefree again! I look back on my teenage years as the least stressful times of my life. Even my twenties were relatively worry free. We don't know it at the time but unfortunately this all changes. Mortgages, more responsibilities at work, bigger bills, kids, old parents and many other things start to take up more and more of our time. As a cruel result, when we do get that precious little bit of free time we are often too worn out to want to do anything. Unfortunately this is life, and the best way to manage this is to schedule working out into our routine and make it a priority.
Reduced Muscular Performance, Physical Endurance and Stamina
Everyone knows it is harder to stay in shape once we pass 50, or 40 or even 30 years old. The anabolic and metabolic functions in our body gradually decline and as a result our muscle cannot perform at the intensity or for the duration we could once manage. This is one of the areas where a pre workout can really help. Substances like Beta-Alanine are known to increase the amount of work muscles can do before becoming fatigued and any good pre workout will contain this.
How a Pre Workout Supplement Can Help
As outlined above, a good pre workout supplement can help to combat the negative side effects of getting older. The main benefits that a pre workout can bring are:
increased energy and motivation,
increased muscle performance,
better circulation,
increased stamina, and
shortened recovery time.
What Are the Best Pre Workouts For Men Over 50?
It is hard to say what the best "anything" is for someone without knowing their exact situation. You will however know if you feel you would like more energy, more focus, more endurance, etc. What sort of exercise you do also makes a difference. If you do predominantly cardio then you should choose a different pre workout than if your workouts consist of heavy resistance training.  Below I will list my recommendations.
My Best Rated Pre Workout For Beginners
If you are just starting your fitness journey then firstly, congratulations! Secondly, you may want to check out my post on pre workouts for beginners to get an overview of what they are and what they do. Thirdly, I recommend Cellucor C4. This is a great product – you can read my review of Cellucor C4 to find out more if you like.
Cellucor C4 Extreme Pre Workout Supplement
One of the best selling pre workout supplements of all time! Try it for yourself and see why!
---
My Best Rated Pre Workout for Mental Focus and Motivation
I have done a whole post on the best pre workouts for mental focus and motivation but to summarize I would say the best one is The Curse by Cobra Labs. A word of warning though, it is not for the faint of heart!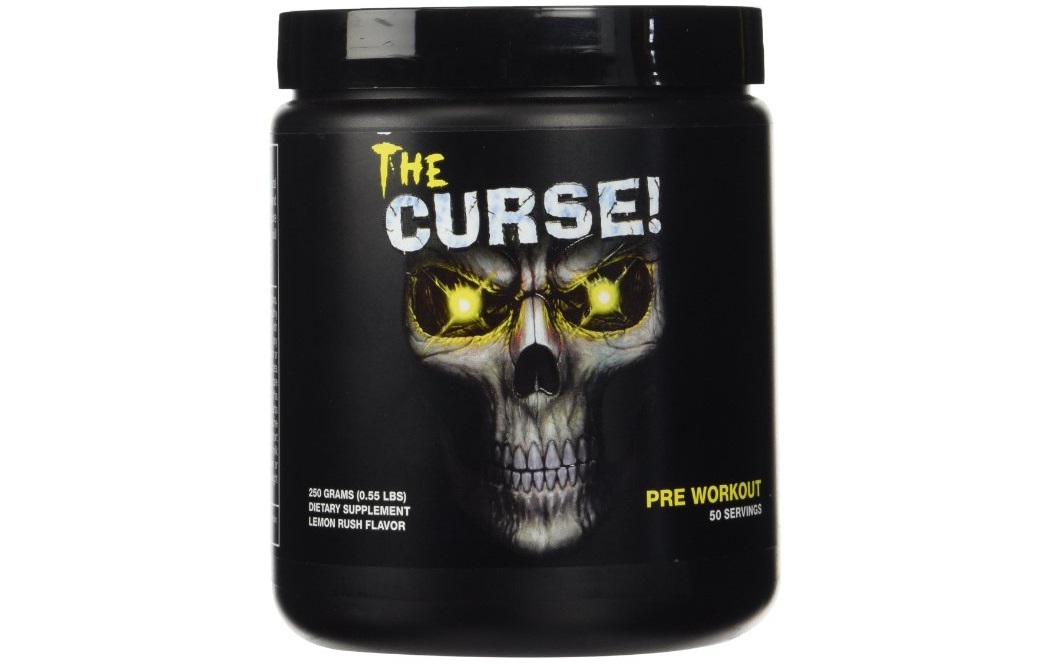 Cobra Labs The Curse Advanced Pre-Workout
"The Curse is one of the most powerful, and mind blowing pre workout supplements on the planet. Manufactured by Cobra Labs in the USA, it's an ultra-concentrated blend of potent ingredients that blows every other pre workout product to pieces."
---
My Best Rated Pre Workout for Boosting Testosterone
This would have to be Betancourt Nutrition's Bullnox (B-Nox) Androrush, without a doubt in my mind. This is one of my favorite products and one that I keep coming back to. It contains everyhitng you want in a pwo, they are not stingy with the quantities AND it has a large testosterone boosting component. Check out my full review of it here. Bullnox Pre Workout Review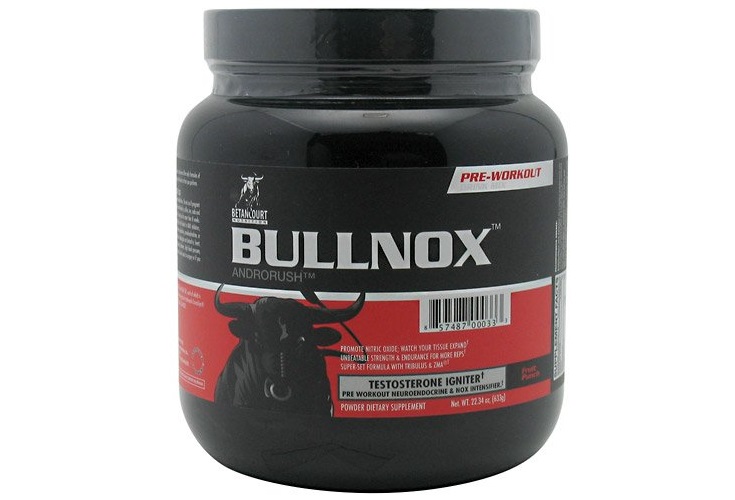 Betancourt Nutrition Bullnox Androrush
When it comes to pre workouts Bullnox is a heavyweight. See for yourself what all the fuss is about!
---
My Best Rated Pre Workout For Cardio
I think the key here is to go easy on the stimulants. I've done a whole post on pre workouts for cardio and I think the best one is Cardio Igniter by Top secret Nutrition.
Top Secret Nutrition Cardio Igniter
Use it for cardio or lifting or both. Try it yourself and see why so many people are raving about it!
---
My Best Rated Pre Workout for Sustained Energy
A relative newcomer to the market, ION pre workout by Performix is by far the longest lasting energy boost that any pre workout will give you, in my opinion. You can read more in my review here: Performix ION review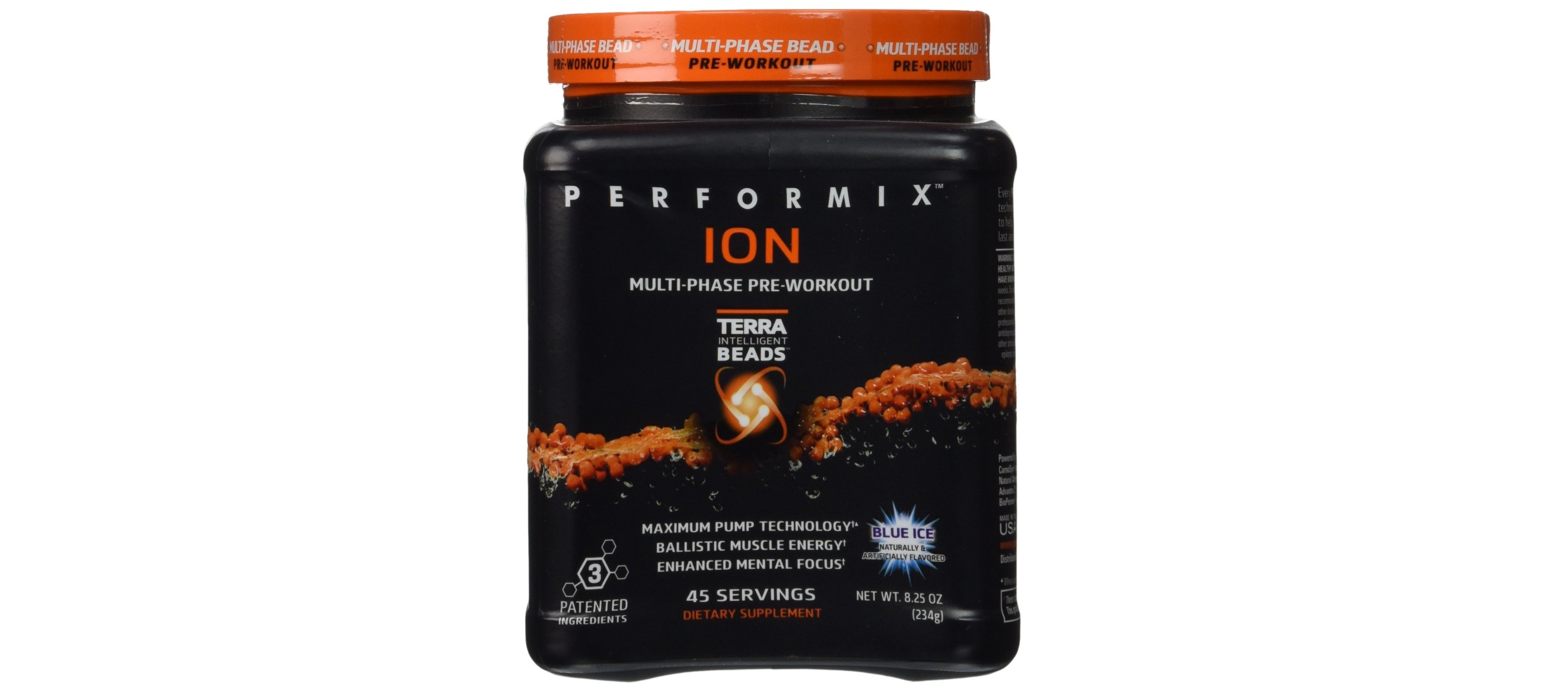 Performix ION Multi-phase Pre-workout
---
Video Workout For Over 50 Year Old Men

---
You may also want to check out my collection of pre workout reviews.
---
Follow&nbsp&nbsp



&nbsp&nbsp&nbsp&nbsp&nbsp&nbspShare&nbsp&nbsp





---