The Optimum Nutrition Gold Standard pre workout is pretty much the pinnacle of no 'frills' pre workout supplements. It is one of the most popular and best selling products on the market. It goes by many different names however the most popular ones are: optimum nutrition pre workout gold standard, optimum nutrition gold standard pre workout, optimum nutrition pre workout and gold standard pre workout. Call it whatever you like but there is no disputing that it is a solid performer in the key criteria of performance, pump, focus, value for money, and taste. There are about a thousand Optimum Nutrition pre workout reviews on the internet so rather than waste your time with another one I'll just present a summary of the key points. To add to this I'll provide some background on the ingredients, why they work so well and why I think this supplement is so great.
The most common points from Gold Standard pre workout reviews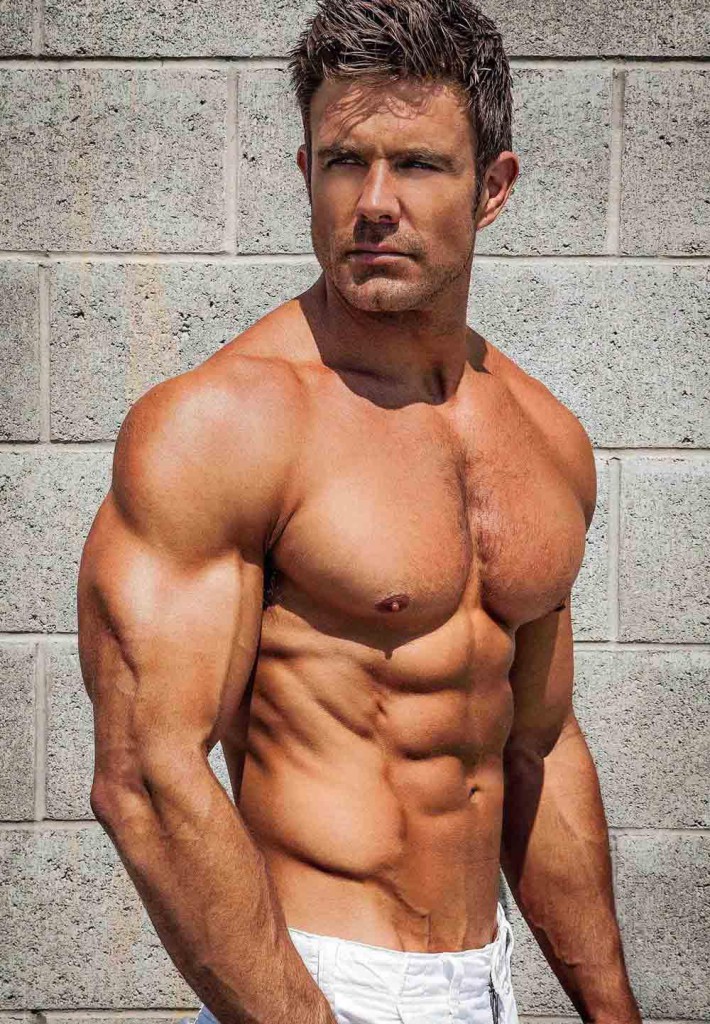 Taste – this stuff comes in a multitude of flavors, all of which are delicious according to the internet. I have only tried the fruit punch and pineapple flavors myself and my favorite is the pineapple. I don't know why but pineapple is my go-to flavor and I use this as a basis in my head to compare the taste of different pre workouts against one another. If pineapple is not your thing you can also choose from blueberry lemonade, fruit punch, green apple, and watermelon.
Composition – It goes without saying that a formula containing the right ingredients in the right amounts is key to the effectiveness of any pre workout supplement. In this department Optimum Nutrition has hit the target almost square in the middle. There are a couple of minor issues which I'll explain in my personal opinion below but these are by no means show stoppers.
Value – Training supplements are not cheap, and when you are taking them everyday the cost starts to add up so it is important for many people to get the most value they can. The Gold Standard pre workout really delivers in this area too and many people claim it is the best value supplement available. Personally I wouldn't say that any one pre workout is the best value as it depends on your particular requirements however I will say that it is defintely one of the best, up there with the likes of C4. (See my C4 review here: Cellucor C4 review)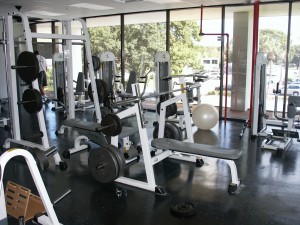 Mixability – A few people said in their reviews that they experienced issues with mixing this product. Some said that it didn't mix well and was a bit powdery in consistency, and others said that there was always a little bit of undissolved product left at the bottom. I didn't experience this though and would suggest that these people may have either not mixed it thoroughly enough or not mixed it with enough water.
Energy – There seems to be agreement across the board that this pre workout drink provides the user with a great amount of energy. It is common with pre workout powders to see a trade off between the amount of energy given and the 'crash' one experiences as it wears off however Optimum Nutrition seem to have got it right with this formula and post pre workout blues and irritability are not an issue.
Pump – Most users reported a good amount of pump from this product. 'Pump' in this context refers to elevated blood flow and vascularity and contributes greatly to muscular performance and endurance.
Focus – When some people talk about focus it seems they are referring to their mental motivation and ability to concentrate on and persevere through their workout even when they are fatiguing and it's getting hard. Other people seem to be referring to the ability to focus on the isolation of specific muscles while performing a given exercise. In both of these categories this product rates well. This is not something people are raving about but it does seem to provide more than adequate focus for most people's needs.
Optimum Nutrition Gold Standard Pre Workout Ingredients
In my mind this is where Optimum Nutrition sets itself apart from the competition and really does make the new 'Gold Standard'. It contains a broad spectrum of components and most significantly it contains them in almost clinical quantities. Let's have a look at them in more detail.
Staples
Everything above the "Muscle Matrix" line is basically a vitamin B complex. B group vitamins are important in the body as they are heavily utilized in the metabolic processes involved in the mechanisms of synthesizing fat, protein and carbs to energy. Branched Chain Amino Acids (BCAA) also rely on vitamin B6 to perform their role in protein synthesis, muscle repair and muscle recovery. It is common to see B group vitamins in pre wokout formulas for these reasons but the inclusion of the vitamin D is where the bonus points are gained. Vitamin D and Pantothenic acid help the body to more effectively utilize the B vitamins so their inclusion is definitely a winning move.
Muscle Matrix
The 'Creapure' in the 'Muscle Matrix' is basically a refined and more effective form of Creatine. The addition of the proprietary AstraGIN maximizes the uptake of this Creatine by the body. Importantly there is 3g of Creapure in a single serve, whereas most pre workouts contain less than this. The recommended dose of Creatine is 3-5 grams per day so even a single serve of this will supply you with adequate Creatine, particularly when you consider that many foods including meat and fish contain Creatine so a lot of people get a head start before they even supplement. (Related info: Why Take a Creatine Supplement?)

Performance Composite
Other ingredients they are not stingy with are Beta-Alanine and L-Citrulline Malate. To start with the Beta-Alanine is provided in the form of CarnoSyn which is a special patented that is more effectively utilized by the body. Guidelines for Beta-Alanine supplementation recommend 4-5 grams a day for maximum effect however the reason for taking Beta-Alanine is to increase the amount of Carnosine in the muscles and because CarnoSyn does this more effectively 1.5 to 3 grams is sufficient. The L-Citrulline Malate is one of the most effective substances for pump (increasing blood flow) and 1.5 to 3 grams of this is also reported to be an effective dose.
Energy and Focus Complex
None of the ingredients in the 'Energy and Focus complex' are banned or questionable and this is another one of the reasons for the popularity of this product. The Acetyl-L-Carnitine HCI, N-Acetyl-L-Tyrosine, Caffeine and Citrus Bioflavonoids are all proven energy and focus stimulators and the amounts they are provided in is enough to give you that extra bit of motivation without overdoing the central nervous system stimulation which would lead to that jittery feeling and an unpleasant crash after a couple of hours.
Optimum Nutrition pre workout summary
All things, the Optimum Nutrition Gold Standard pre workout is an excellent supplement. The reasons why are summarized in the following points:
Fantastic value for money
Proven, high performing ingredients
Generous quantities of these ingredients in each serve
Great taste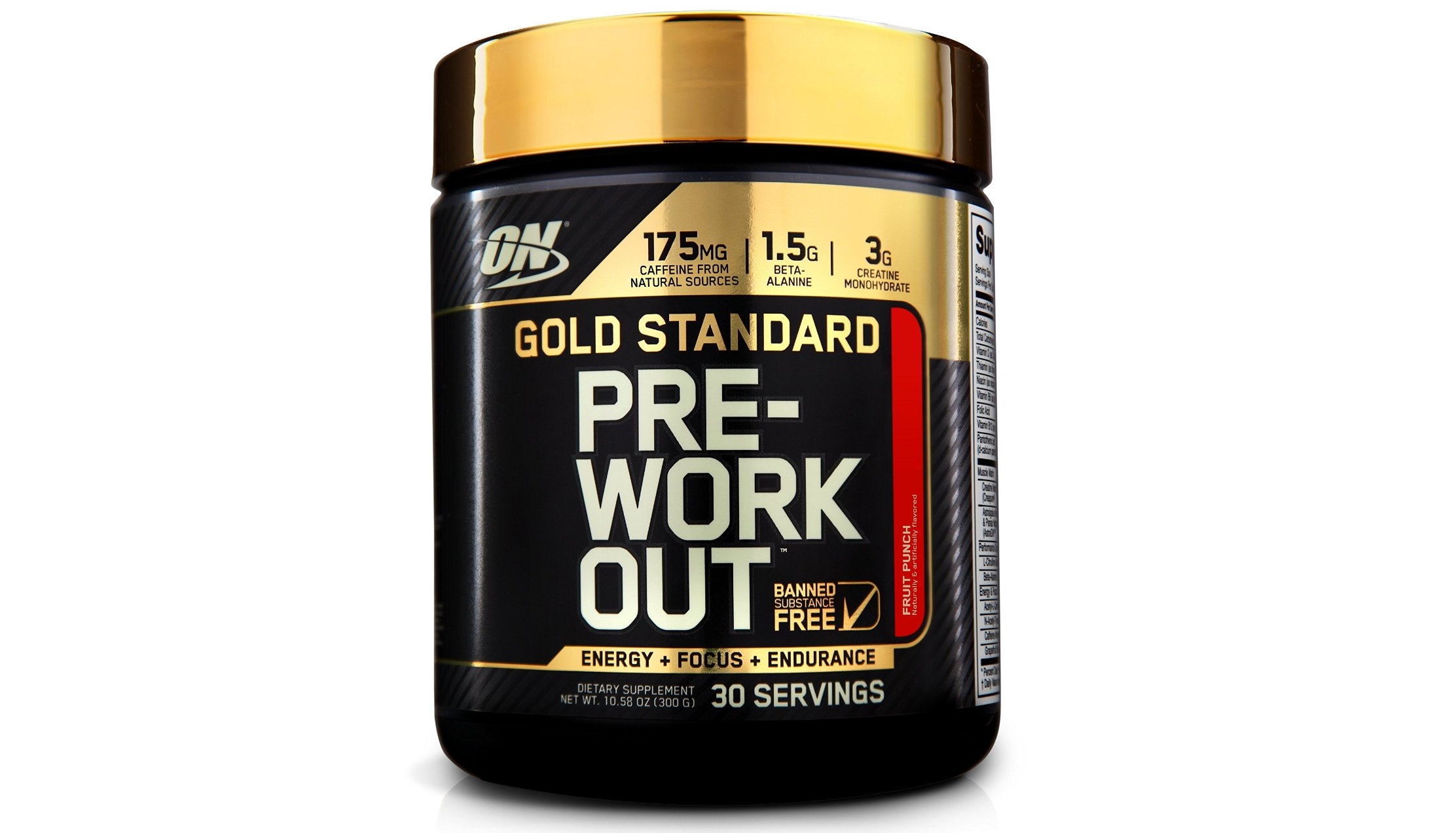 Optimum Nutrition Gold Standard Pre-Workout
Extra energy and enhanced workouts are waiting for you. See what other people say!
---
---
Want reviews of other pre workout products?
See more reviews here: pre workout supplement reviews
---
Gym fails!
---
Follow&nbsp&nbsp



&nbsp&nbsp&nbsp&nbsp&nbsp&nbspShare&nbsp&nbsp





---