The recent trend towards all natural foods also extends to natural pre workout supplements. I must admit that I'm not really into it. Actually that's not true, I've always been conscious of what I put in my body however I like to live by the mantra of "everything in moderation." So I'm not too concerned about ingesting the small amounts of chemicals found in most pre workout supplements. I mean, it's all carbon at the end of the day I think, if you break it down. Anyway, it has become evident to me that you can still get serious performance improvements from all natural substances. Some of my friends and gym acquaintances are riding the natural train and I can surely tell you I wouldn't want to be lying on the tracks if that train came steaming around the corner! So please read on for some info on natural ways to boost your energy and enhance your performance starting with the most natural of all – plain old food. If you have anything to say please let me know with a comment. Thanks!
Natural

foods

as a pre workout
Foods for energy
A common theme among people I've spoken to at the gym and read from on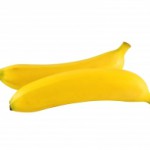 forums etc is "I used to down ridiculous amounts of pre workout supplements but now I'm dead against them. The only things I consume before a workout now are a shot of coffee and a banana."
Another very popular source of natural pre workout energy is oats and whey protein. It is best to consume this about 1 to 1.5 hours before working out. Then have a coffee just before going to the gym.
Foods for increasing metabolism
Grapefruit speeds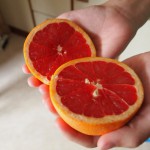 up your metabolism and helps you burn more calories. In addition to this, it is high in fiber which will make you feel fuller for longer and help stabilize your blood glucose levels.
Green Tea, while not exactly a food, is full of antioxidants and is a great natural metabolism booster.
Omega-3 rich foods such as oily fish are a great metabolism regulator. Omega-3 influences
levels of the hormone leptin, which controls the rate at which fat is burnt. This is an important supplement as our bodies do not produce omega-3 naturally.
Avocado is a fantastic source of energy. It is full of antioxidants and fibre, and the oleic acid in it helps your body absorb far more fat soluble nutrients and antioxidants from other foods.
Chia seeds are high in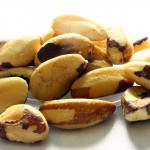 fibre, protein, and omega-3 which helps to increase your metabolic 
rate. They also activate the fat burning hormone glucagon.
Brazil nuts speed up your metabolism by converting the basic thyroid hormone into T3, the active form of thyroid hormone. They have also been known to benefit the immune system and help fight cellulite!
Buy Raw Whole Brazil Nuts at Amazon.com
Natural Pre Workout Supplements
Natural force RAW TEA 
This all natural pre workout supplement is packed full of superfoods, fruit extracts, herbs and roots. It is completely organic, and is even certified by The Paleo Foundation! It contains all of the natural ingredients you'd expect such as ginseng, guarana, grape seed, green tea etc. It also contains some much lesser known ingredients – some of the more obscure being bee pollen, hawthorn and the African aphrodisiac Yohimbe bark!
What does it do? – Gives you energy, focus, increased blood flow and increases your metabolic rate.
Natural force CORDYDAPT N.O.
Want to be like Lance Armstrong, before the drug controversy? This is your ticket. This all natural performance enhancer contains a blend of antioxidants, adaptogenic super roots and Cordyceps Sinensis. You may know of that last thing as caterpillar fungus, a powerful health tonic used in Chinese medicine, well-known for its performance enhancing capabilities.
What does it do? – Increases your NO (Nitric Oxide) and ATP (Adenosine Triphosphate) levels which increases your strength and endurance, naturally.
DOVitamins Pure Pump
This is an all natural pre workout supplement that is alleged to pack a serious punch, easily competing with 'not so natural' pre workout supplements. It is the only pre workout supplement in the world to be certified as both paleo and vegan friendly.
There's heaps of information and reviews on Amazon.com
---
Traditional pre workout supplements
If traditional pre workout supplements are more your style, check out my pre workout supplement reviews.
---
Workout fails
With a sufficient pre workout routine which may or may not include supplements, hopefully you can avoid getting into any of the situations in the video below!
https://www.youtube.com/watch?v=7lS3pBJfRiI
 Natural bodybuilding resources
If you're interested in natural bodybuilding, the following links may be worth a look:
www.true-natural-bodybuilding.com
---
---
Follow&nbsp&nbsp



&nbsp&nbsp&nbsp&nbsp&nbsp&nbspShare&nbsp&nbsp





---